The stairs project was put on hold, which means that the landing was still unfinished when we started laying the floor. While laying the laminate floor, and idea struck me.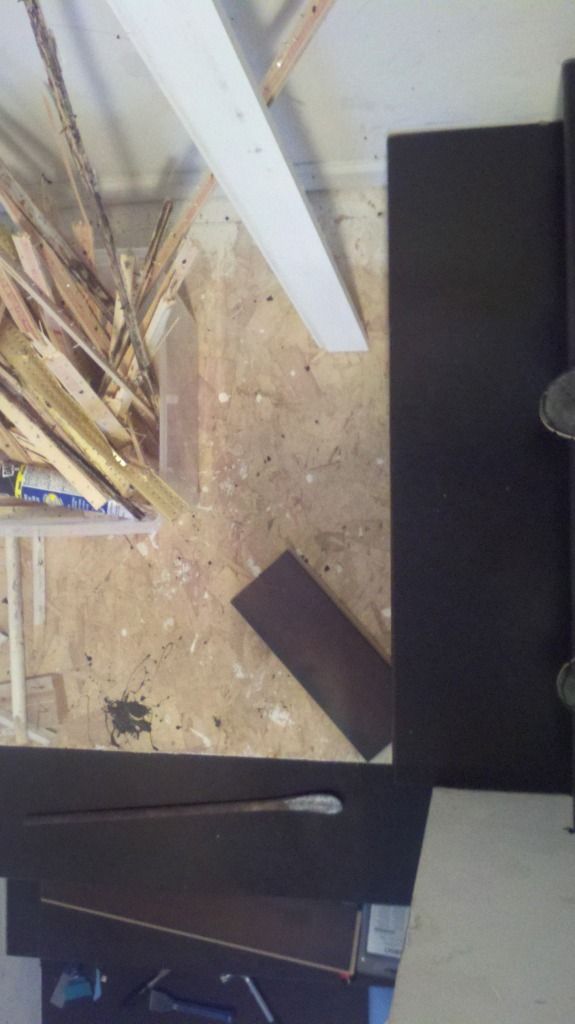 We had more than enough flooring left to lay it on the landing too. It was standard plywood, so painting it was not going to be an option anyway. And since it was a small area, I decided to try something different.
I thought laying them at an angle would be more difficult than it was. Once the first cut was made, all the subsequent cuts were easy. I did the longest piece first, going through the center of the landing, and worked out from there. You can tell that the flooring curved up, which is what I fought with across the other rooms. The molding and the overall weight of the floor holds it down on bigger sections.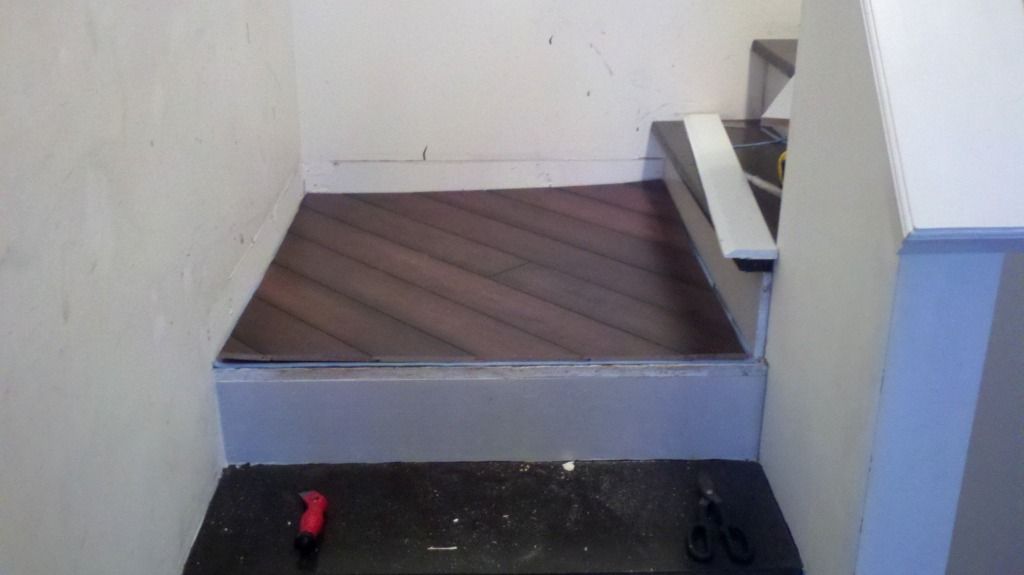 I like the look of the diagonal so much I wish I had done the same pattern in the living room.