After the floor was laid we needed some area rugs. Luckily I noticed some on clearance at the Target near me, and after scouring a few more Target stores in the area, I found the ones I wanted.
They were 75% off! For a 5x7 rug, $32 feels like stealing. I know I mentioned this earlier, but Target clearance is legendary. I bought the one above for the dining room.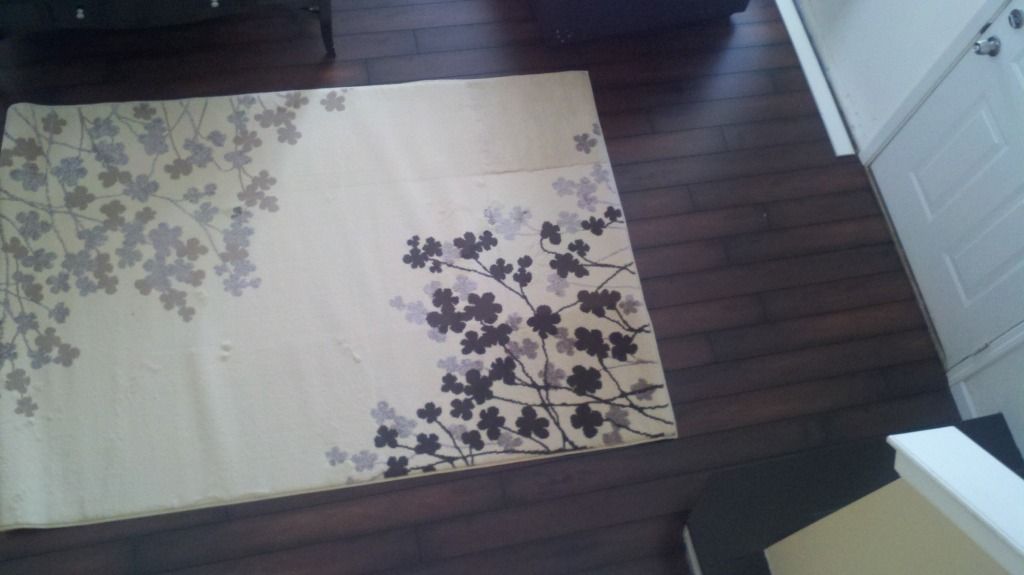 Here's the one for the living room. The dark flowers tie in nicely with the floor, and the creme color helped distinguish the dark couches from the floor.