Once we had repaired the drywall, it was time to tile the surround. I was excited for this project because it is easy and makes a big impact. We chose this tile, primarily because it was on clearance for $4 a square foot.
We started placing it vertically, trimming the tiles as needed with glass snips. With the help of a friend the tile was up in under an hour.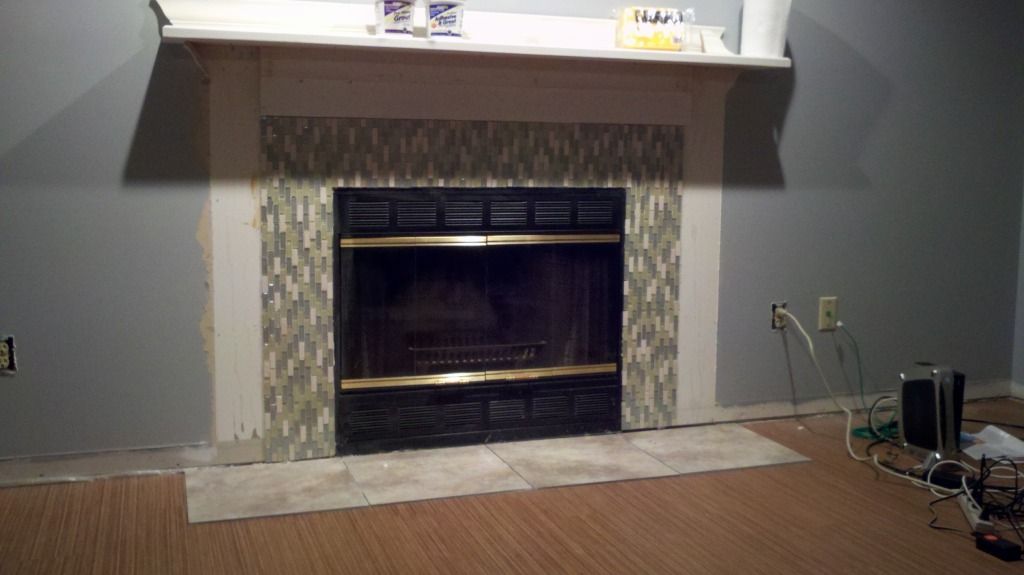 I grouted the next day. There's more finish work to be done, mostly reattaching trim and cleaning up.