They aren't anything fancy, but I've finished hanging shelves in the game room. I used black double slot track shelving with black supports and shelves, all of which came from Menards. The back wall in total cost $70.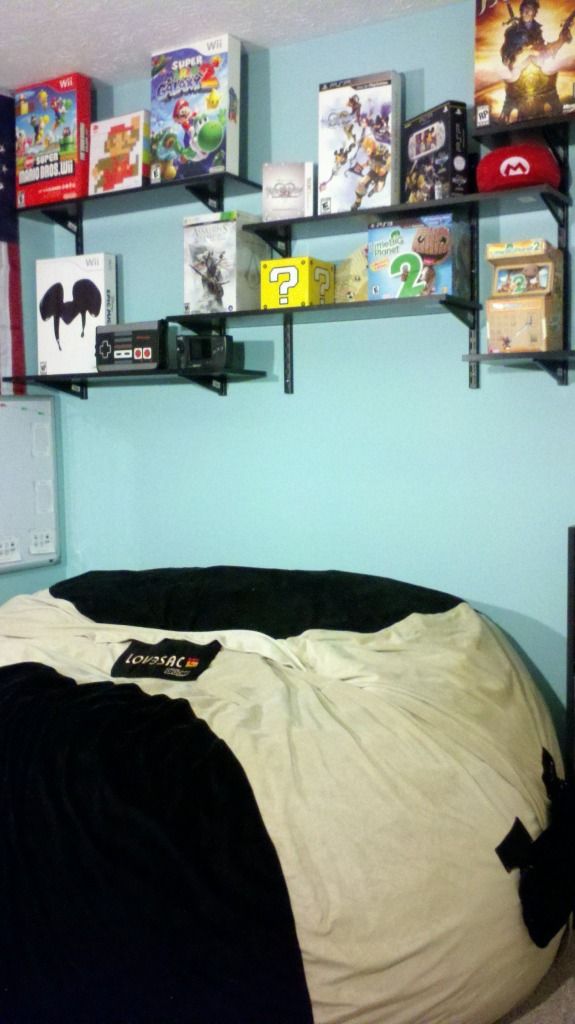 Originally I thought I would do something more custom, but these were functional, modular, cheap, and easy. From start to finish it took only an hour, whereas building something myself would have taken an entire day, if not a weekend. I intended to have two shelves running all the way across, but due to some quick and incorrect math, the shelves were each about an inch too long for the wall. With Aaron's help, I rearranged the shelves so I wouldn't have to cut them. I like it more than the original concept.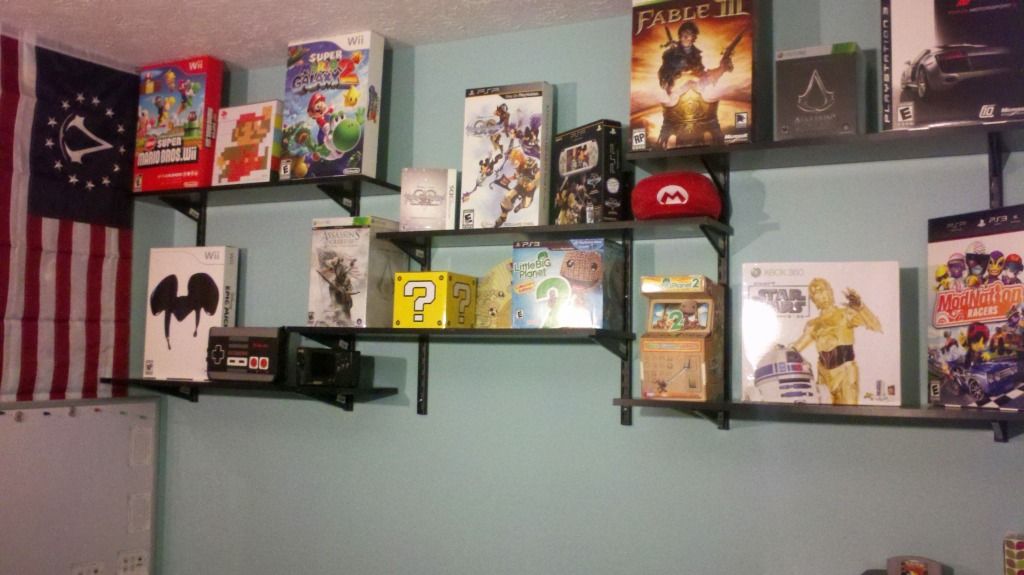 I still have a little bit of adjusting to do before this room is complete, but it's good enough for now. Its a small room, about 9'x8', and it is somewhat intimidatingly filled with gaming stuff. Have I mentioned Aaron doesn't play games at all? Seeing it all in one small room allows be to fully realize the truth about my gaming habit: It's excessive. But as I told Aaron: "I'd be ashamed if I wasn't so proud."